Glenn GAC Sports Complex
Client: Glenn GAC Sports Facility.
Location: Newry, Co. Down.
Sector: Commercial.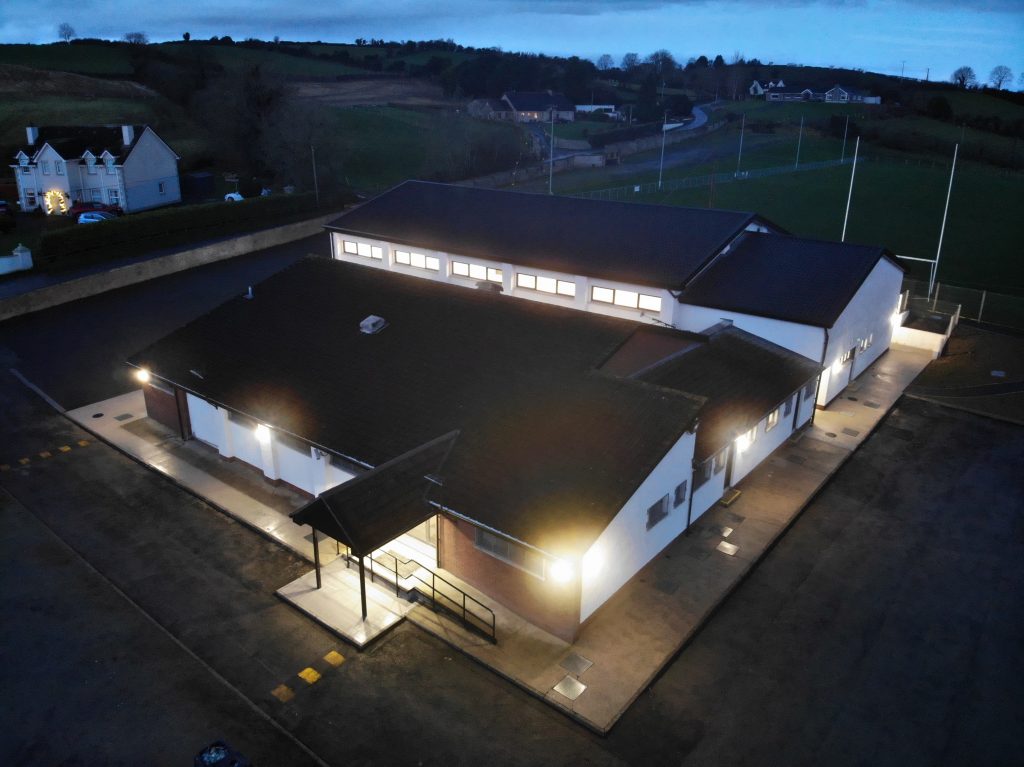 This project was an extension and refurbishment to the existing facility at Glenn GAC club. The construction consisted of a large steel portal frame building to provide a new 5000 sq/ft indoor multi use sports hall with new changing rooms, commercial kitchen, bar and link corridors.
We are proud to have completed this project ahead of schedule and on budget.
Click to access the login or register cheese